Ney Hwu Magnetism Material Co., Ltd.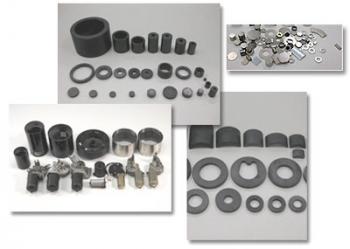 As a professional strong magnet and ferrite magnet supplier, Ney Hwu Magnetism Material Co., Ltd. is based on top-rated technology and equipped with state-of-the-art equipment. Our company has long devoted to the R&D of magnetic materials. We set up a factory in China, occupying 15,000 square meters, to develop and produce products such as strong magnet, ferrite magnet, and rare earth magnet.

Due to our profound experience in the manufacture of electrical products and the belief on sustainable management, we produce sintered/ bonded permanent ferrite magnet, sintered/ bonded rare earth magnet ferrites, generators, electric accessories, magnetic assemblies and magnetic crafts, and strong magnet, etc. Our products are widely applied in automobiles, computers, telecommunications, medical, instruments, meters, air-conditioning, refrigerators, compressors, microwave stoves and other electrical appliances. Currently, the applications of high-performance permanent magnetic materials have contributed to the product development toward compactness, lightweight, intelligence and high performance. They are crucial basic materials for modern industries.

Our company offers customized designing and processing service upon specific requirements on specifications and surface treatment from our customers. Our strong, ferrite, and rare earth magnet products feature stable quality, competitive price, fast delivery and reliable service. We follow the modern environmental policy and cherish each cooperative chance with our partners by providing long-term technological and after-service supports.